Appointment Options

Appointment Options
Comprehensive Wellness Visits:
Last First Visit (120 minutes)
Plan & Recommendation Visit (60 minutes)
Follow-up Sessions (15, 30 or 60 minutes)
Education:
Information Sessions (30 or 60 minutes) '
Group Talks (1 hr or 2 hr)
Contact us for pricing.


To learn more about each visit, read more below.
different options for different types of patients
At Grit, we understand and value that no two people are the same and because of this, we don't expect medicine to look the same for everyone.
Comprehensive Wellness Visits
For individualized personal appointments.
For individuals seeking a partnership.
For individuals who like a more traditional approach.
For individuals who are ready to jump in and transform.
Last First Visit (90 minutes)
Follow-up Sessions (60 minutes)
Check-ins (15 or 30 minutes)



This is your one-on-one partnership with Dr. Cassie Huckaby where she will spend time with you combing through your history, identifying the root cause to your current presentation and creating a plan that will help you achieve your health goals. Dr. Huckaby's main goal is to equip you with what you need to restore your health and then maintain optimal health without relying on a medication, supplement or any medical professional. You can read more about Dr. Huckaby's approach here. Each individual's journey will be different so the amount and frequency of visits will be dependent on your needs.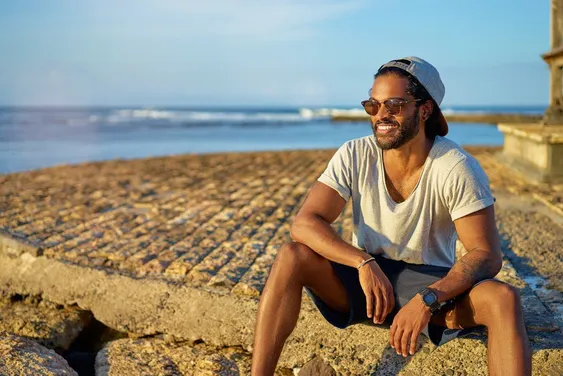 Information Sessions
For the self-healers.
For individuals seeking information and education.
For individuals new to Naturopathic Medicine.
For likeminded groups wanting additional information/education
.
Individual information Sessions (60 minutes)
Group Information Sessions (1hr or 2hrs)


There are so many individuals that need help and Dr. Huckaby truly believes that information alone can drastically change your life. She doesn't believe in holding back valuable information and strives to be very intentional with her use of time. Because of this, she offers information sessions to not only answer your specific questions regarding her approach and how it could fit into your life but also to provide you with tips to change your health immediately. She wants every conversation to leave you better than you were before and if she can give you transformational information in one session that you can implement on your own, then she believes that you both have made the best use of your time. No personal medical recommendations will be given during these sessions but any general questions will be answered. Every individual is on a very unique path and for some this will be all you need to transform your life. You can always book as many as you want along the way or as new questions arise.
If you are new to Naturopathic Medicine, this is also a great way to understand all that it has to offer and what other options you have available both in conventional medicine as well as in the world of natural medicine. If Dr. Huckaby is not a good fit for you, she can give you other recommendations and make referrals depending on your location. For you to get the most out of Dr. Huckaby's approach, it is essential that you resonate with her and are ready to start a partnership.
If, however, you resonate with Dr. Huckaby and know that you need more intensive assistance and guidance with a personalized approach for the rest of your journey, you can skip to your initial Comprehensive Wellness Visit - the Last First Visit. Learn more about what to expect here.
This Is Your Journey, Your Body, Your Health, Your Way.
You get to choose how you want to proceed.
This is all designed for you and your needs. If you're ready to start, schedule your Last First Visit today. For more information, contact us for our price sheet and the details of all that is included with each visit.
Appointment Cancellation Policy
Due to high demand and our desire to help as many people as possible, all appointments require 48 hours of weekday notice to cancel or reschedule or a fee will be charged. This gives us a chance to give someone else on the waitlist an opportunity to be seen. Appointments cancelled with less than 48 but more than 24 hours notice will be charged 50% of the price of the scheduled visit with the card on file. Appointments cancelled or rescheduled with less than 24 hours notice or missed appointments with no prior cancellation or rescheduling by the start time of your original appointment (no-shows) are charged full price of the scheduled appointment with no refund or redeemable option. Phone messages, emails or calls after 5 PM on Fridays and through the weekend, or on the eve of a major holiday with an office closure, do not count as part of the 48-hour notice. Cancellations need to go through the appointment team at #­760-979-3724.