Patient Cases
Patients of Grit
59 yo Male
Diagnosed with basal cell carcinoma of the posterior neck
No pharmaceutical drugs or allopathic procedures were used.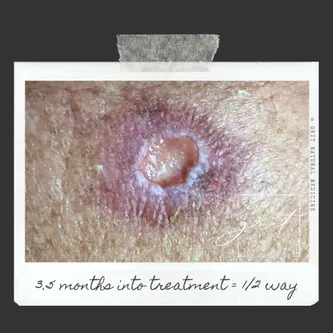 ---
---
47 yo Female
Diagnosed with hypothyroidism secondary to radioactive iodine therapy done in 2003.
No hormones or pharmaceutical drugs were used. Results below after 2 months.
Images are property of Grit Natural Medicine and protected by copyright. You must have permission of Grit Natural Medicine to use, copy or share the images.